"Soy Makers' O-den"
2008.02.01
If you walk a little ways from the Morikuni Brewery, there is an o-den restaurant (one specializing in a Japanese dish containing ingredients cooked in a broth of soy, sugar, and sake) called "Yamasan O-den." According to Mr. Morikuni, the head of the family that runs "Yamasan Soy" is running this restaurant, along with his wife, just for fun. Because it is not his main business, he decides on everything at the shop according to his whims.

It is always full of local people. That may be the natural course of things, but despite the sign reading "100 yen per item," Mr. Morikuni says, "I can't remember paying more than 1000 yen there, no matter how much I eat or drink." Maybe they don't have a register there. In order to preserve the integrity of local communication in the area, I'm not going to write any more than this!

By the way, because a o-den restaurant is prefab, it's "There is no rest room. "Instead, it's that the millrace is special rest room at backside of the restaurant. Of course, there is no for women.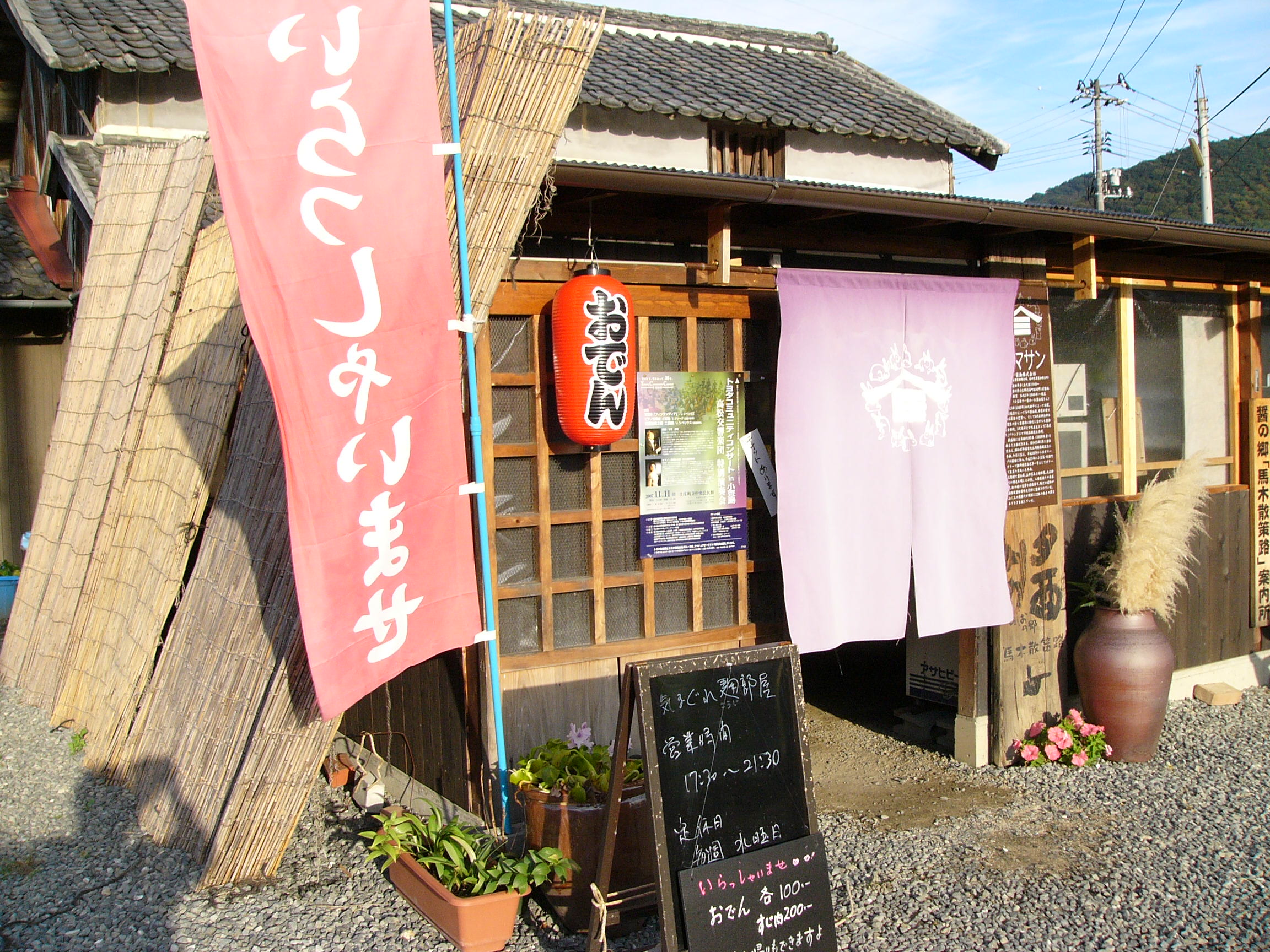 「Just as it looks...」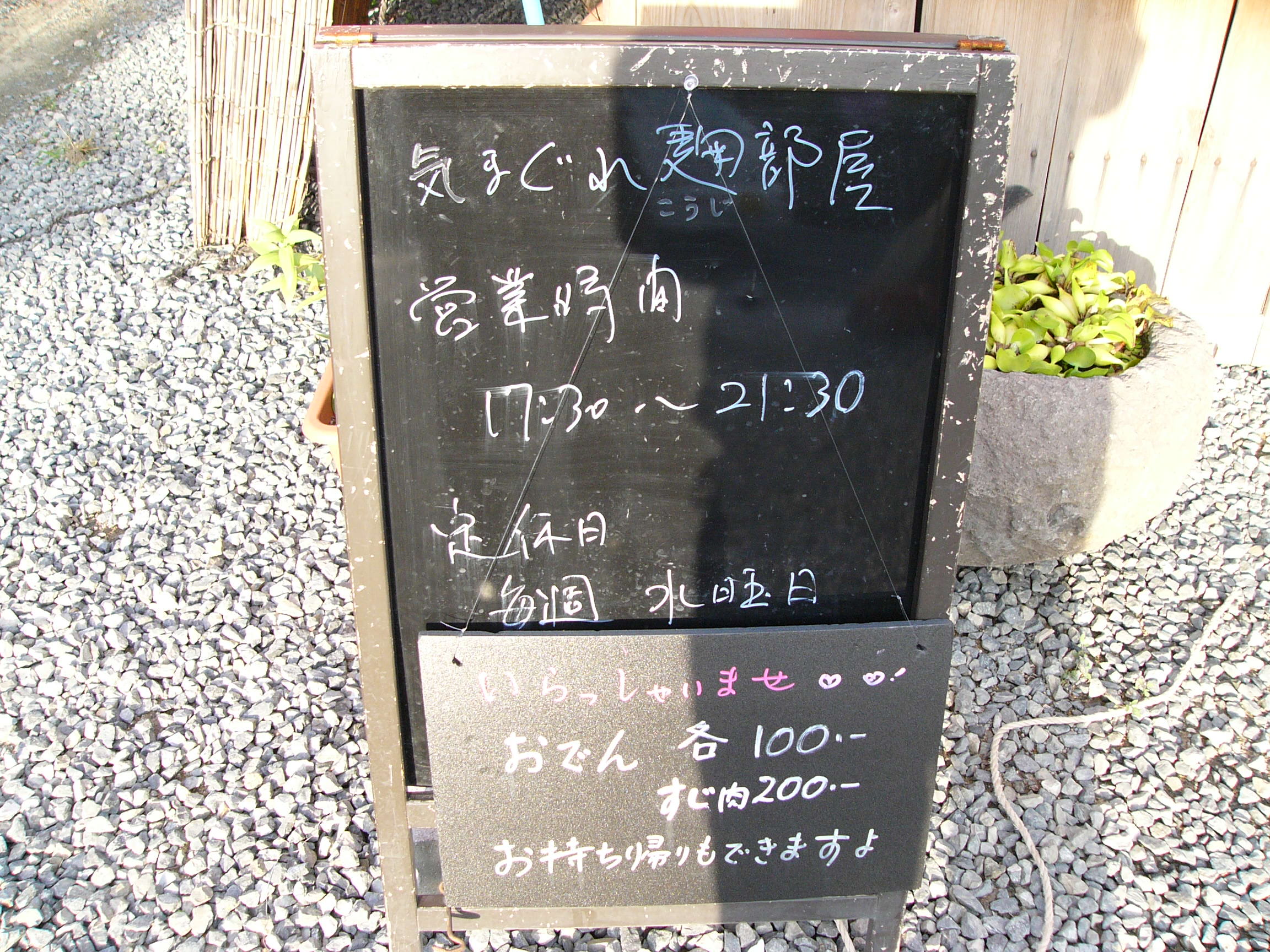 「The meaningless prices of the menu.」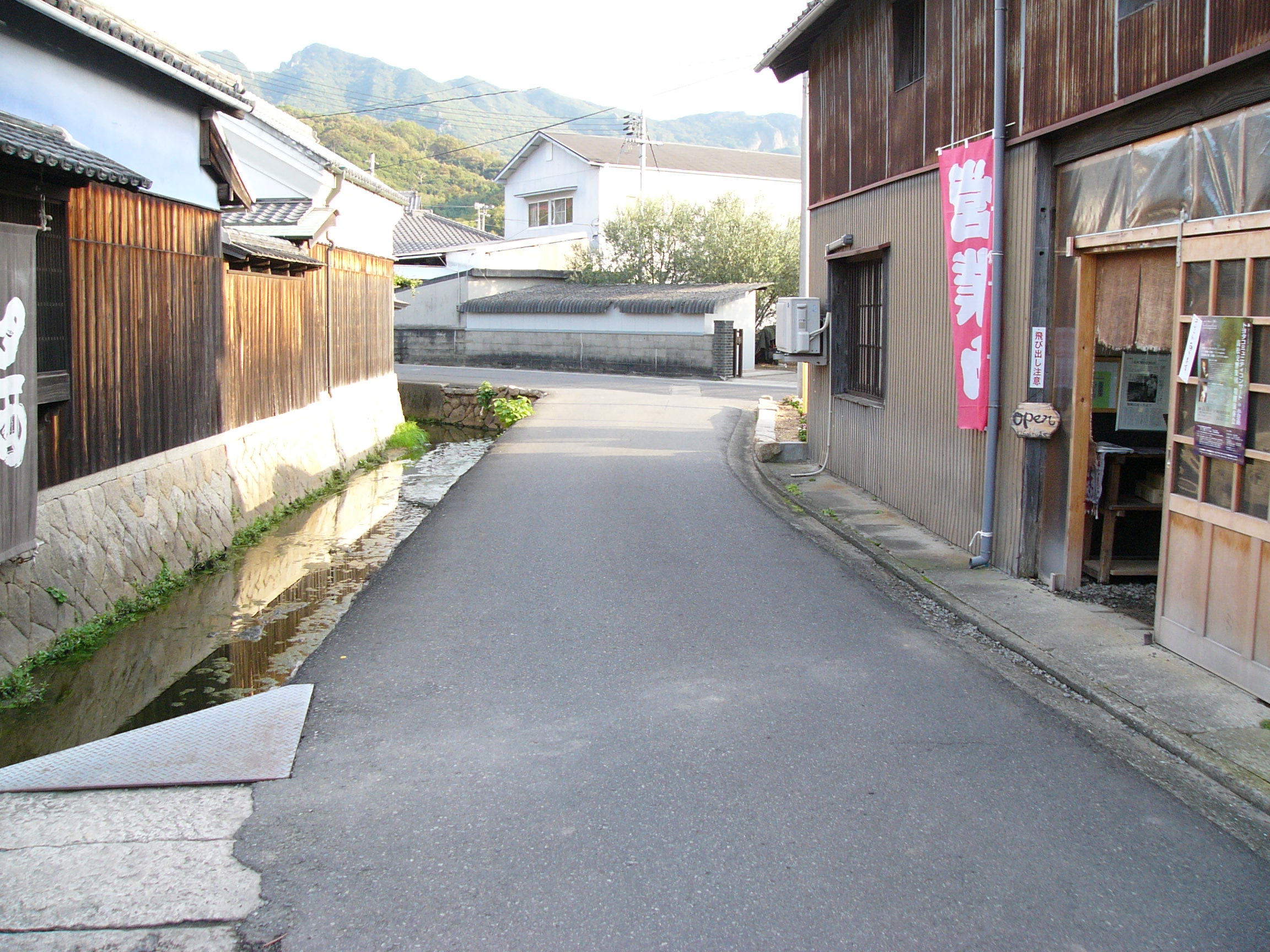 「special rest room ?」
2023年9月
日
月
火
水
木
金
土
1
2
3
4
5
6
7
8
9
10
11
12
13
14
15
16
17
18
19
20
21
22
23
24
25
26
27
28
29
30
---