Ayagawa's Version of Kentucky Fried Chicken
2008.01.27
If you walk for 2 minutes from the entrance of the Ayagiku Brewery、 you come across a little prefab building along the prefectural road. This is a little shop specializing in poultry as well as yaki-tori (grilled chicken)、 and it is only open for business during the daytime. The sign on the storefront reads "Tori Ichi" (Chicken Market)、 but according to Executive Director Okada of the Ayagiku Brewery、 the store's actual name is "Yoshioka."

It ultimately ended up being a rumor、 but some people said that this shop、 with its main business of distributing poultry products、 even sold meat wholesale to the nationally famous "chicken on the bone" restaurant ~kaku. For just 540 yen、 they can fry up more karaage chicken (also referred to as "senzangi" in the rural areas) than an average grown-up male could eat in one sitting (300 grams or so) and bring it to your car in under five minutes. If you look at the menu、 they are definitely selling "chicken on the bone" (both the chewier oyadori and the soft and tender hinadori、 each for 500 yen).

You get lots of chicken for a low price. Whether it is delicious or not、 you will just have to go and try it yourself、 but at any rate、 this is the spot for where sales are hot at Ayagawa's newest talked-about shop.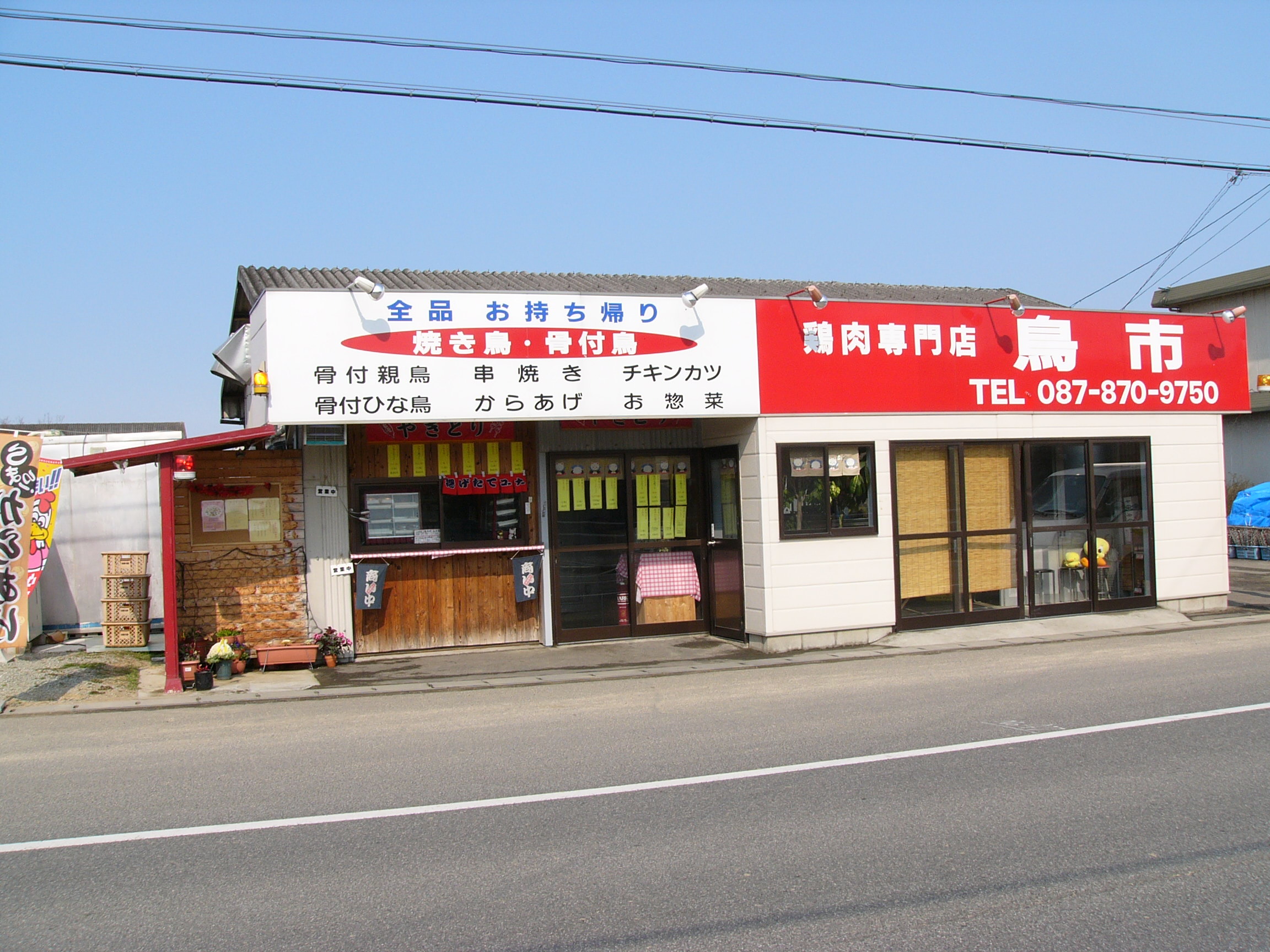 「The sign reading "Chicken Market、" which hides the store's real name.」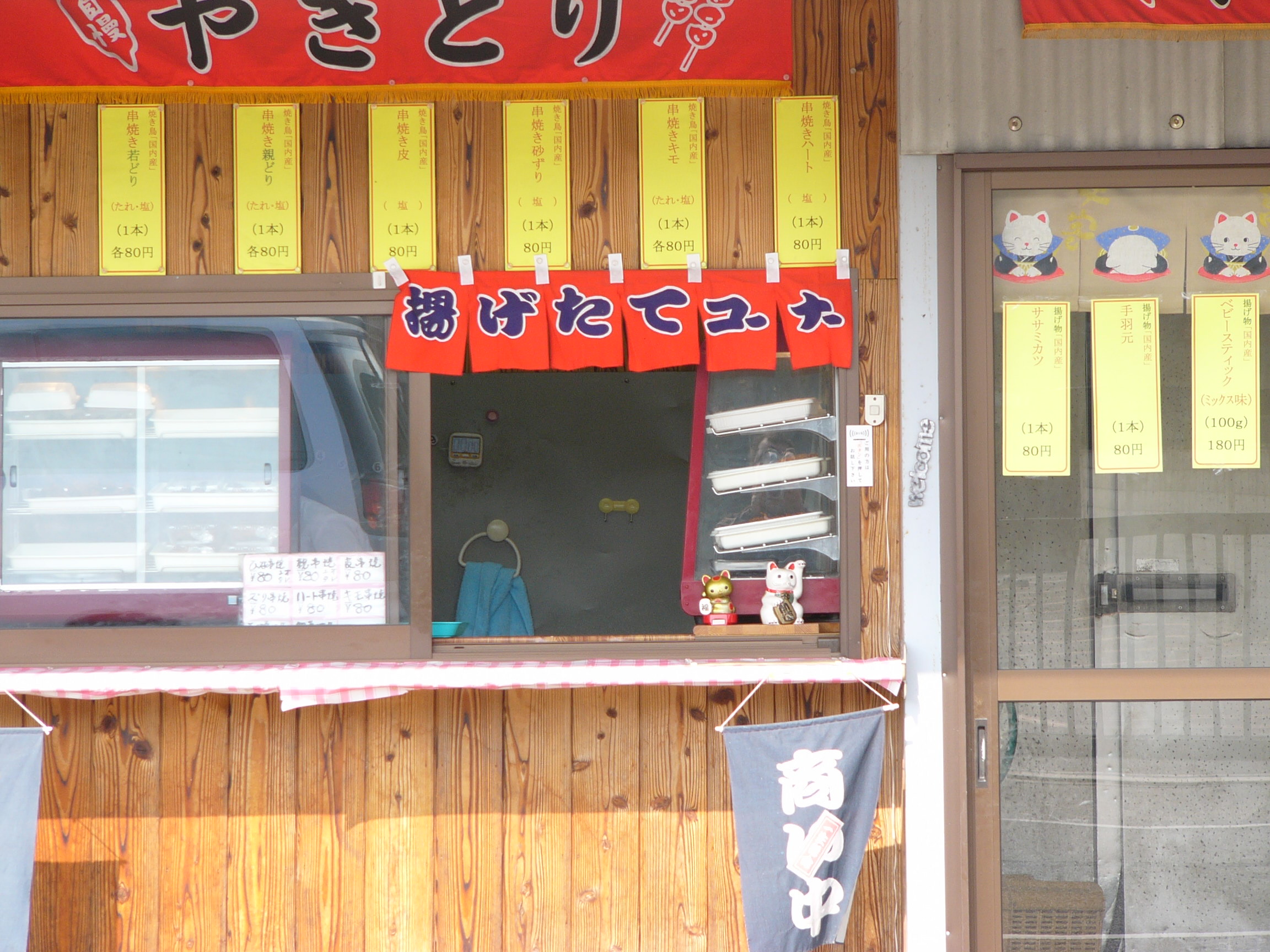 「All yakitori is 80 yen.」
2023年9月
日
月
火
水
木
金
土
1
2
3
4
5
6
7
8
9
10
11
12
13
14
15
16
17
18
19
20
21
22
23
24
25
26
27
28
29
30
---