A Mitsubishi Electronics shop that makes "Inaka Mochi"?
2008.01.30
Young Kobayashi of the Okada Sake Brewery says that Okada's local specialty is "Inaka Mochi" (rural rice cakes). He says the mochi shop near the brewery that can be seen from the national highway makes a set amount of rice cakes every day, so they are always sold out from early in the morning. When I actually visited, it was already 3 p.m. so it was already closed (see picture). Or was it rather a regularly scheduled day off for the shop? Anyway, I haven't bought any yet, so I think I'll just have to get some the next time. Sorry about that.

But more than that, I want you to look closely at the store's sign. On the left side of "Inaka Mochi," you can see there is the fading old sign reading "Mitsubishi Electronics." Yes, I discovered that this used to be an electronics shop. But why would they leave behind the sign? Is there still a franchise contract that hasn't expired yet? At any rate, what I came to understand, thanks to the Mitsubishi sign, is that this shop is called "Fujii." Maybe the old sign was left behind to draw your attention to the shop's real name...could be.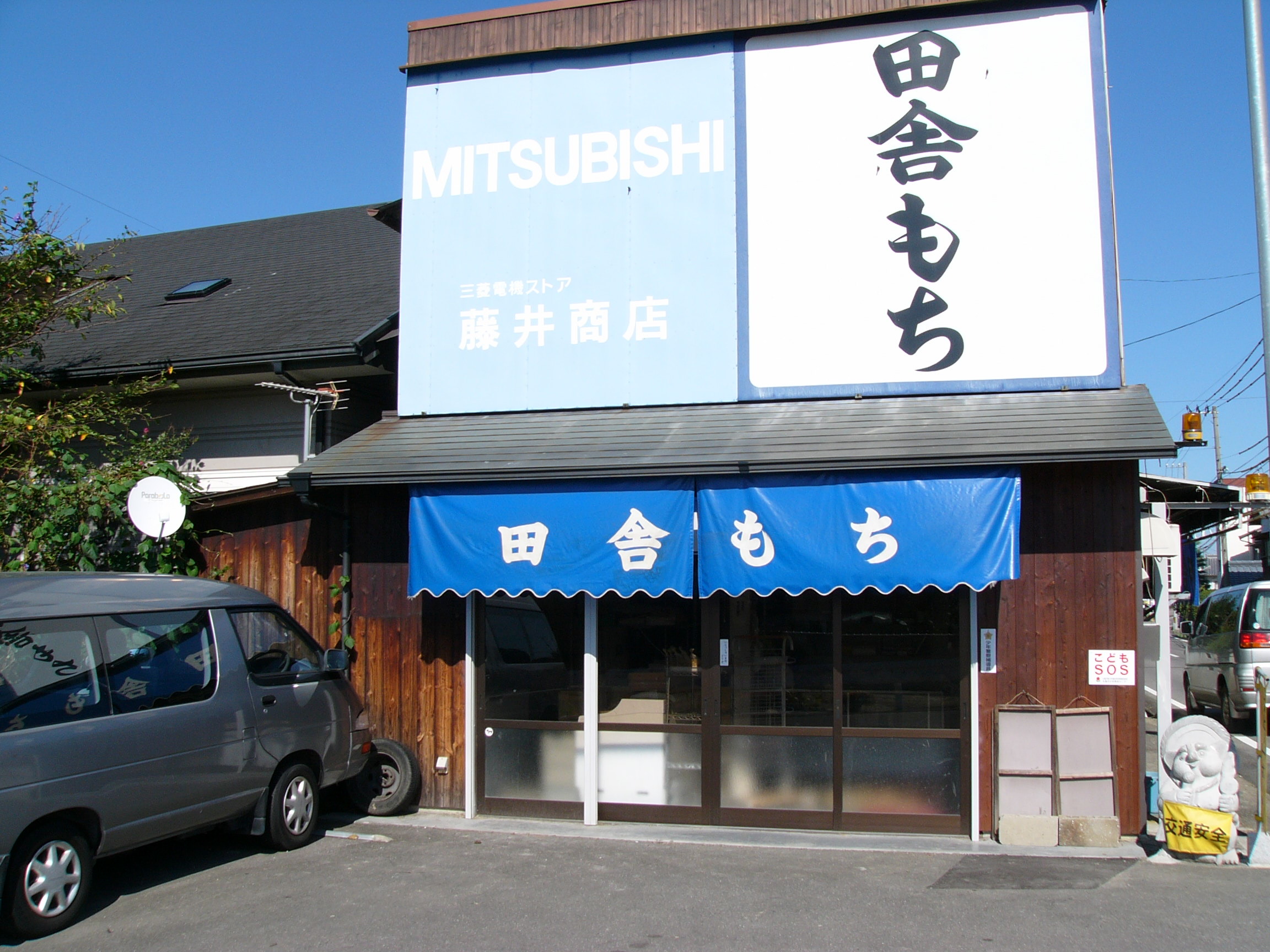 「Take a look at the sign on the left.」
2023年8月
日
月
火
水
木
金
土
1
2
3
4
5
6
7
8
9
10
11
12
13
14
15
16
17
18
19
20
21
22
23
24
25
26
27
28
29
30
31
---